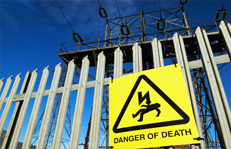 Program Description
The Program is designed to provide knowledge and expertise in the Design, Analysis, Installation, Maintenance & Testing of Building Electrical Systems per NEC & NFPA Guidelines .

It focuses on Design, Drafting & Installation of Electrical Power Supply & Distribution, Commercial Interior Lighting, Modern Closed Circuit Television System Design, Security System Design, Fire Alarm System Design, Conduit System Design, Low Current Systems, Sound Systems, Overview of Codes & Standards & Safety.
Your Career
Opportunities exist as Electrical Design/Project/Site/Testing & Commissioning Engineerin the
Construction/Building Services Industry in India
$40 billion ESO-Engineering Services Outsourcing industry in India with 2,50,000 Jobs to be created for Mechanical, Chemical, Petroleum, Electrical & Civil Engineers by the year 2020.
Ever growing Multi Trillion dollar Oil & Gas Industry In Middle East, Far East and African Continent.