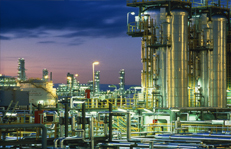 Program Description
Process Plant means an industrial occupancy where materials,
including flammable liquids, combustible liquids or Class 2 gases, are produced or used in a process.
Process plant industry covers a wide spectrum of industries like Oil & Gas Production, Chemical, Nuclear Fuel Processing, Petroleum Refining, Gas Supply, Electriciy Generation, Steel, Water & Sewerage, Food & Dring Industry.
The Program focusses on Process Equipments, Layout, Piping Design, Plot Plans & Isometrics for Process Plant Engineering with Practical Examples.
Your Career
Opportunities exist as Piping Design/Project/Stress/Material Engineerin the
Oil/Gas/Petrochemical Industry in India.
$40 billion ESO-Engineering Services Outsourcing industry in India with 2,50,000 Jobs to be created for Mechanical, Chemical, Petroleum, Electrical & Civil Engineers by the year 2020.
Ever growing Multi Trillion dollar Oil & Gas Industry In Middle East, Far East and African Continent.